Women Are Safer Drivers, So What?
The statistics are pretty clear and straight forward – women are safer drivers than men. But why is this? Experts say that men are more aggressive behind the wheel. They are more likely to take risks, and therefore, more likely to make mistakes. Many believe this is because of higher testosterone levels. This higher likelihood to take risks, fueled by testosterone, also might be the reason why men are statistically more likely to drive under the influence, not wear a seat-belt, and speed.
You best believe the insurance companies have taken notice of these statistics. Because of this, insurance prices tend to be cheaper for women than they are for men. Think of it almost like an award to women for being safer drivers. You drive safe, you get cheaper insurance. It's as simple as that.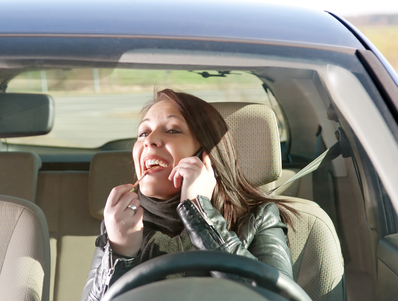 Flipped
We mean, yeah, she inexplicably flipped her car.
Tipped Car
Flip
Water Wreck
Helmet Problems
Car Dive
Stuck In The Sand